Key Biscayne's Citizen Scientist Lab

Key Biscayne Citizen Scientist Lab provides a place to record and organize your findings in and around our island and to learn more about our island. It encourages the participation of a wide variety of residents and visitors to Key Biscayne, including, but not exclusive to, students, seniors, families, birders, beach combers, park rangers, professors, ecologists, and fishermen. Through connecting these different perceptions and expertise of our natural world, we hope to engage and educate the community in terms of awareness of local biodiversity and the impact of decisions made at the state and local level on our habitat.
Become a Citizen Scientist!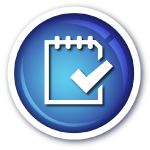 The Citizen Scientist Survey has been completed, and the Citizen Scientist Lab is open for registration!
Registration is not be a requirement to learn about the environment of our "Island Paradise." Unregistered users will be welcomed to share their findings with the Citizen Scientist Lab, in order to expand our working knowledge of the Key. Registered Scientists will be able to partake in many ways of sharing their findings & observations around the island.
At the moment, only the Learning Center of the Citizen Scientist Lab is open. While we wait for the whole Lab to be opened, check out the Learning Center to begin exploring the many areas of the island.