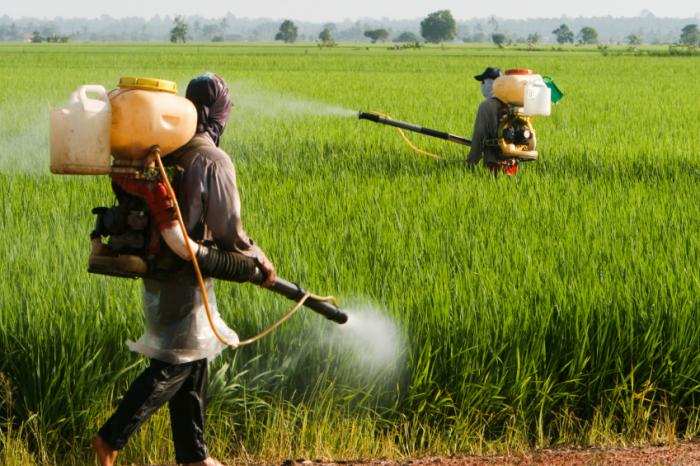 When the Zika virus struck last year, Miami-Dade County Mosquito Control immediately began fogging with three pesticides: BTI, a group of bacteria that kills mosquito larvae; naled, a controversial chemical compound banned in Europe over links to developmental disorders in children; and permethrin, the active ingredient in home bug-killers such as Raid. Permethrin was sprayed at least seven times in Wynwood and five times in Miami Beach, but by the end of August, the county realized the poison had little effect and stopped using it.
The county could have learned that lesson much earlier. Documents obtained by New Times show that officials didn't get around to testing which pesticides kill Aedes aegypti until October — midway through Zika season and about a month after the county spent an extra $20,000 on permethrin. Once they finally peformed tests, the results were unambiguous: Permethrin is nearly useless against Zika-carrying mosquitoes.
Three county mosquito-control employees each denied in a phone interview that Miami-Dade should have conducted tests sooner to figure out which pesticides worked. There simply wasn't time, they insisted.
"We had an emergency declaration from the state, and when we have that, we need to respond in the community quickly," Deputy Director Paul Mauriello said. "We did it when we felt it was appropriate."
The rest of this article was reposted at Miami NewTimes.