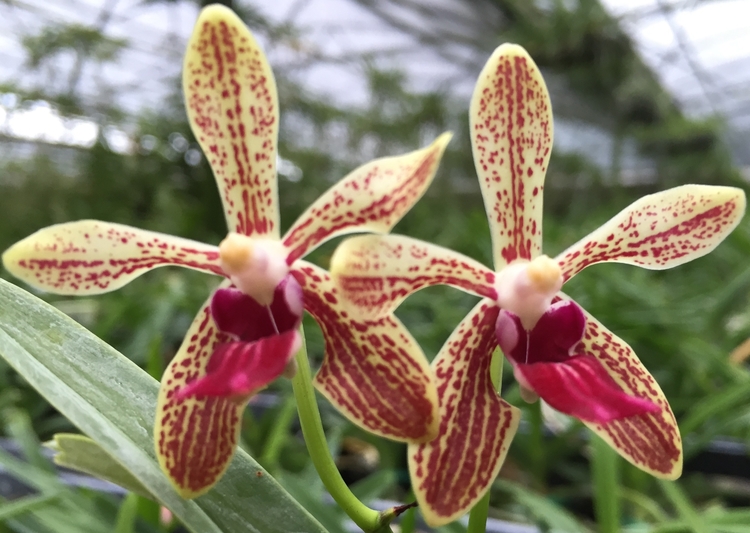 Miami Beach City Commissioner Joy Malakoff delicately tied a rare Florida cowhorn orchid to a tree at City Hall Friday morning. She wrapped the burlap twine around the calophyllum branch three times, and secured the knot with construction-grade glue.
"I named it! That orchid's name is now Joy!" she said at the ceremonial orchid planting. "I'm so happy about it, so I thought it was a good name."
In an effort to bring the prominence of orchids back to the urban area, the city of Miami Beach is joining Fairchild Tropical Botanic Garden's Million Orchid Project, which aims to plant 20,000 native orchids on the island over the next three years. The city joins municipalities like Coral Gables, Palmetto Bay, Cutler Bay, Bal Harbour and South Miami to revitalize the orchid population in conjunction with the project.
The project is bringing back endangered native orchids such as the butterfly orchid (Encyclia tampensis), pine pink (Bletia purpurea) and the Florida dancing lady (Tolumnia bahamensis). The rare and difficult-to-grow Florida cowhorn (Cyrtopodium punctatum), which Malakoff planted, was also introduced.
This article was reposted by Miami Herald.