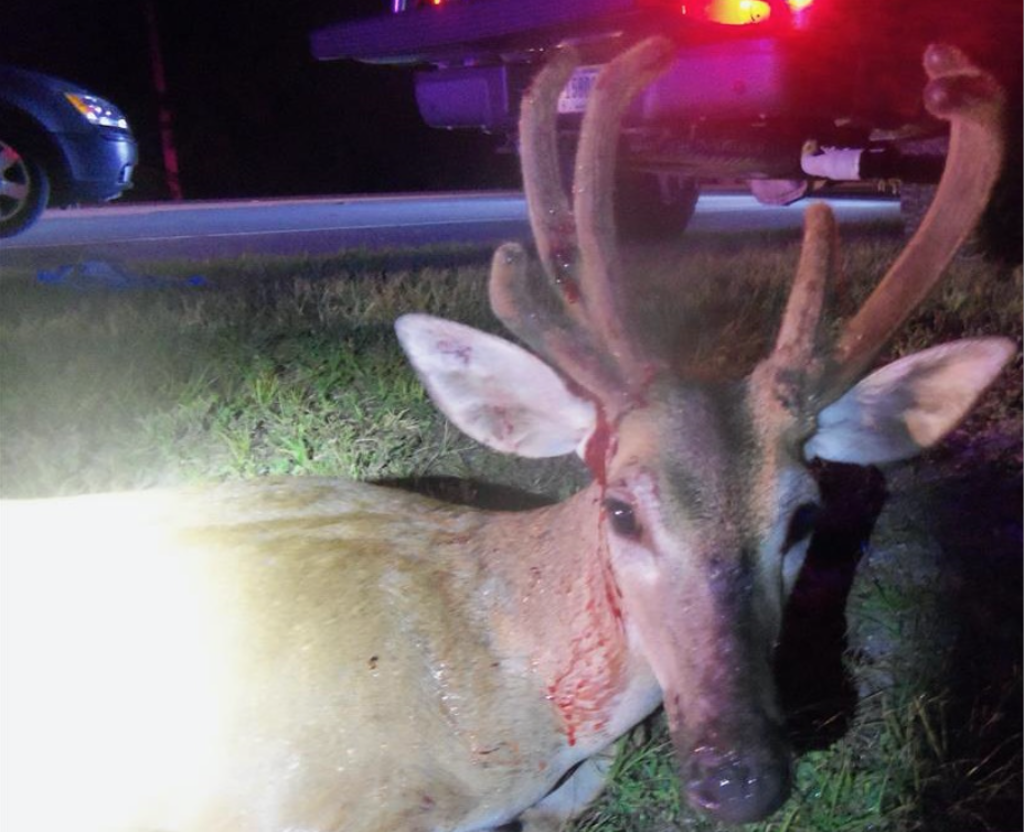 Two South Florida men are jailed in Key West and the three endangered Key deer they are accused of taking and injuring were released back to the wild, authorities said.
Tumani Anthony Younge, 23, with ties to Tamarac and Port St. Lucie, and Erik Yosmany Damas Acosta, 18, of Miami Gardens, were on their way to camp in the Florida Keys on Sunday and wanted to take pictures with the creatures, which were found tied, bleeding and distressed in the trunk and back seat of a Hyundai Sonata, according to a state investigation.
A little after 1 a.m., a Monroe County Sheriff's deputy noticed a taillight was out on the Hyundai and stopped the southbound sedan on Little Torch Key, an island in the lower Keys.
The deputy found one deer in the trunk and two in the back seat. The animals, about the size of a large dog, had been hog-tied with twine.
They had wounds on their heads and bodies and were struggling to get free. Blood had soaked into the Hyundai's seat and was smeared on the roof of the trunk, and deer hair was heavily scattered in both areas of the car, according to arrest reports.
Article reposted by the SunSentinal.